Arcserve Protect Microsoft Office 365 Data

Gain control and eliminate data loss in Exchange Online, SharePoint Online and OneDrive for Business.
It's your responsibility to protect Office 365 data
Microsoft Office 365 empowers businesses to work anywhere, with over half of all companies dependent on it for email communication, team collaboration and document retention. And while Microsoft does an excellent job at safeguarding the physical infrastructure for these services, it's a misconception that they also safeguard your data in the way you might expect.
Abolish Office 365 Security GAPS
Microsoft offers Office 365 backup as part of a shared responsibility model, meaning they take responsibility for the physical security of their data centers and software, but it's the responsibility of the user to protect data from human error, internal and external security threats, and programmatic issues.
Arcserve puts you in control and helps you preserve business operations with the most complete set of capabilities available for Office 365 – all deployed from a single, web-based unified user interface.
Protect Your Company's Key Communication Tool
Operations and productivity come to a halt when email stops, and phishing scams can leave your business exposed to downtime and data loss. Without a data protection solution in place, items can be modified or deleted, and permanently emptied from the recycle bin at any time.
Arcserve delivers robust Office 365 email backup and point-in-time granular recovery so you always have a separate copy of your data available. Back up your entire Exchange Online system, or select mailboxes, and copy backups to tape devices, tape libraries and cloud locations (including Amazon S3 and Azure Blob Storage). When needed, quickly recover mailboxes, folders, or individual emails.
Robust Office 365 Backup Safeguards Critical Information
Your users store thousands of critical files on OneDrive to access them anytime, anywhere; however, many organizations are motivated to delete old users to avoid paying licensing fees for employees no longer with the organization.
Without Office 365 backup in place, deleting a user account means their personal SharePoint site and OneDrive accounts are gone for good, too. This puts you at risk of losing critical business data and exposes your business to expensive fines if internal or external customer data is affected.
Arcserve safeguards user files with comprehensive Office 365 backup that allows you to back up all or select OneDrive accounts and rapidly restore files, folders, or entire accounts. AES encryption and role-based access control provide additional support for regulatory compliance.
Empower Global Collaboration
Employee collaboration is the cornerstone for success and SharePoint Online makes it happen. Arcserve helps you keep it online and secure with point-in-time recovery for an entire site collection, or select lists, libraries and documents. Store backups on-premises and in cloud disk storage with built-in global deduplication, and copy them to tape devices, tape libraries and cloud locations (including Amazon S3 and Azure Blob Storage).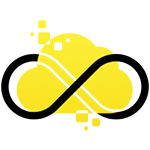 Arcserve's Business Continuity Cloud, powered by a unified, cloud-based management interface, prevents data loss from your cloud and premises.
Choose from a full range of capabilities that can cost-effectively address your unique business needs and eliminate layers of disparate tools without sacrificing usability.

Streamline your IT environment and mobilize your budget with heterogeneous protection to/from anywhere
Increase speed and agility with instant VM recovery, bare-metal restore (BMR), enterprise storage array snapshot support, and virtual standby
Guarantees system resiliency with built-in, fully-automated and non-disruptive testing/reporting

Protect email records and simplify compliance with email on-premises, or private and public clouds
Optimize storage and increase performance by storing archived email in a location independent of the primary mail system
Eliminate time spent counting employees by protecting unlimited mailboxes and only paying for the storage you use

Eliminate downtime entirely with real-time LAN and WAN replication for data onsite, offsite, and in the cloud
Remove the limitations of your failover strategy with cascading high availability
Sensitive data loss prevention with real-time server and application monitoring, data rewind, automated end-user redirection, and push-button failback