Arcserve UDP Cloud Hybrid

Cloud-based backup, disaster recovery, and long-term retention in a single air-tight package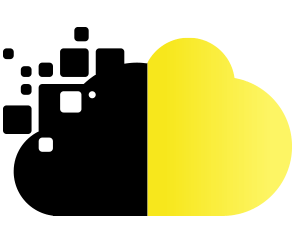 Arcserve Products
Arcserve UDP Cloud Hybrid - Storage (OLP)
Arcserve UDP Cloud Hybrid Storage (OLP) 1TB - 1 Year Subscription License
#NACHR000SLWCH1S12C
Our Price: $980.00
Arcserve UDP Cloud Hybrid Storage (OLP) per TB between 2 - 5 TB - 1 Year Subscription License
#NACHR000SLWCH2S12C
Our Price: $890.00
Arcserve UDP Cloud Hybrid Storage (OLP) per TB between 6 - 10 TB - 1 Year Subscription License
#NACHR000SLWCH3S12C
Our Price: $846.00
Arcserve UDP Cloud Hybrid - Storage (GLP)
Arcserve UDP Cloud Hybrid Storage (GLP) 1TB - 1 Year Subscription License
#NACHR000SLWCH1S12G
Our Price: $931.00
Arcserve UDP Cloud Hybrid Storage (GLP) per TB between 2 - 5 TB - 1 Year Subscription License
#NACHR000SLWCH2S12G
Our Price: $846.00
Arcserve UDP Cloud Hybrid Storage (GLP) per TB between 6 - 10 TB - 1 Year Subscription License
#NACHR000SLWCH3S12G
Our Price: $803.00
Click here to see pricing bigger options!
Overview:
Arcserve delivers a full range of cloud-based backup-as-a-service (BaaS), disaster-recovery-as-a service (DRaaS), and cloud email archiving solutions that enable organizations to quickly adapt to rapidly changing business requirements, significantly simplifying their IT infrastructures and lower costs. With Arcserve, organizations seamlessly protect any form of data with the flexibility to implement any business continuity strategy.
Introducing Arcserve UDP Cloud Hybrid: A single, unified platform for cloud backup, disaster recovery and long-term retention in the cloud
Arcserve UDP Cloud Hybrid empowers organizations to complete their data protection strategy with a seamless, integrated cloud backup, disaster recovery (DR) and business continuity solution. It ensures that your critical systems and data are fully protected and available offsite so that your business can remain "always on." Simply connect your Arcserve Unified Data Protection (UDP) platform to the Arcserve Cloud and go!
System and application failover and failback with remote virtual standby
Cost-efficient cloud backup storage as an alternative to local disks or tapes
Highly efficient storage capacity and WAN bandwidth utilization powered by global, source-side deduplication and WAN optimized replication
Secure offsite disaster recovery and DR testing without up-front investment and maintenance of secondary sites, infrastructure and personnel
Peace of mind with 24/7 white-glove support
Cloud data protection for total business continuity
In an era where economy runs 24/7, IT teams struggle to balance business expectations with service delivery. Proliferation of data and applications, ransomware threats, and mis-aligned service level agreements (SLAs) have become staple challenges of modern IT.
Because of this, many businesses are adopting cloud-based solutions to improve agility and lower costs – yet quickly realize their infrastructures have just become more complex.
Arcserve UDP Cloud Hybrid meets modern IT requirements with a single solution for cloud backup, off-site disaster recovery, and long-term retention. Offered as a service extension to Arcserve's proven UDP software and appliances, businesses simplify their infrastructures and close the gap between on-premises and cloud workloads.
Quickly adapt to rapidly changing business requirements. Restore SLAs and meet stringent recovery time and objectives (RTOs/RPOs). Abolish dedicated secondary data centers. Deliver economies of scale.
Increase agility without forklift upgrades
Arcserve UDP Cloud Hybrid combines powerful heterogeneous data protection with the benefits of cloud to drastically improve service delivery and implement any business continuity strategy.
Support cloud, physical and virtual machines running Windows and Linux-based applications
Protect, manage, migrate and failover to private and public clouds, including the Arcserve Cloud, Microsoft Azure, and Amazon AWS
Keep your business running with remote virtual standby for emergency application failover and failback, and manual triggered failover to remote resources
Guarantee critical systems are fully protected offsite with SSAE16-certified data centers and 256-bit AES data encryption at the source, in flight, and at rest
Increase agility by managing your entire business continuity strategy from a unified management console. Get complete visibility into your data ecosystem to track cloud usage, schedule backups, and manage failover and failback
Efficiently transfer data offsite without draining bandwidth. Built-in global, source-side deduplication cuts storage requirements by up to 95% while WAN optimization enables optimal network performance
Confirm RTOs, RPOs, and SLAs with fully-automated disaster recovery testing and application-level recovery
Features and Benefits:
Extension of the Arcserve UDP Platform
A single, fully integrated solution with cloud storage and DR assuring full data protection
Supports D2D, D2D2T and D2D2C;
Windows and Linux™-based applications
Cloud, physical and virtual machines
Office 365 data
VMware vSphere and Microsoft Hyper-V hypervisors
Secure End-to-End Data Protection
Comprehensive 256-bit AES encryption of data at the source, in-flight, and in the cloud
Secure SSAE16 certified data centers
Global Source-Side Deduplication
Deduplication and compression for data at-rest and in-flight
Built-in WAN optimization for optimal network performance
Up to 20x reduction in backup storage capacity requirements
Streamlined SubscriptionBased Licensing
Simple and cost-effective subscription licensing
No hidden costs or cancellation fees
Disaster Recovery as a Service
Virtual machine spin-up in the cloud in the event of disaster
Instant recovery of VMs in minutes
Immediate access to data through a secure VPN
Automated disaster recovery testing with application level recovery, and RTO, RPO and SLA validation
Peace of Mind
Reliable, proven and secure data centers
Optimized performance for mission-critical workloads
Dedicated 24/7 white-glove support
How It Works:
Arcserve UDP Cloud Hybrid is offered as a service extension to the Arcserve UDP platform, a modern solution that leverages global deduplication, encryption, compression, and WAN-optimized replication.
It provides reliable cloud-based storage for the "3-2-1" rule of backup – keeping three copies of your backup on two types of media, and one copy offsite as insurance in the event of unplanned downtime. You control the entire process from start to finish with the cloud becoming a new backup destination that's part of your backup schedule.
To avoid significant costs of downtime, Arcserve UDP Cloud Hybrid allows you to bring up your systems in the robust and reliable Arcserve Cloud. Rapidly spin-up copies of your mission-critical systems as virtual machines in the cloud, at a cost significantly lower than building a second DR environment. Ensure data availability with app-level recovery and RTO, RPO and SLA validation.
Arcserve UDP Cloud Hybrid Backup
Arcserve UDP Cloud Hybrid Disaster Recovery