Arcserve UDP Cloud Hybrid Secured By Sophos

Fully-integrated cloud backup, cybersecurity, and disaster recovery extension to Arcserve data protection software and appliances.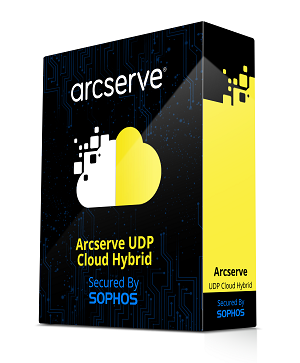 Arcserve Products
Arcserve UDP Cloud Hybrid - Storage (OLP)
Arcserve UDP Cloud Hybrid - Storage (GLP)
Click here to see pricing bigger options!
---
CLOUD DATA PROTECTION AND CYBERSECURITY FOR BUSINESS CONTINUITY
Developing a cloud strategy often comes with a unique set of challenges. Distributed data and applications, ransomware threats, and mis-aligned SLAs have become staple roadblocks for many IT teams.
Quickly deploy cloud-based backup and DR to public and private clouds, and deep learning system protection to secure backups from cyberattacks. Adapt to rapidly changing business requirements while meeting stringent RTOs and RPOs.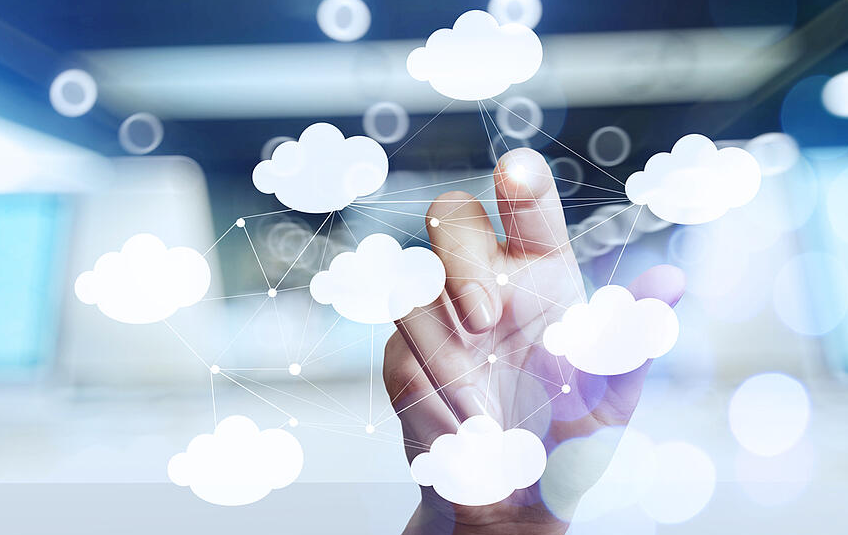 ---
INCREASE AGILITY WITHOUT FORKLIFT UPGRADES
Drastically improve service delivery by deploying a fully-managed service extension to Arcserve's data protection software and appliances.
Support cloud, physical and virtual machines running Windows and Linux-based applications
Increase agility with cost-efficient cloud backup and DR as an alternative to local disks or tapes
Get complete visibility from one user console to track cloud usage and manage failover and failback
---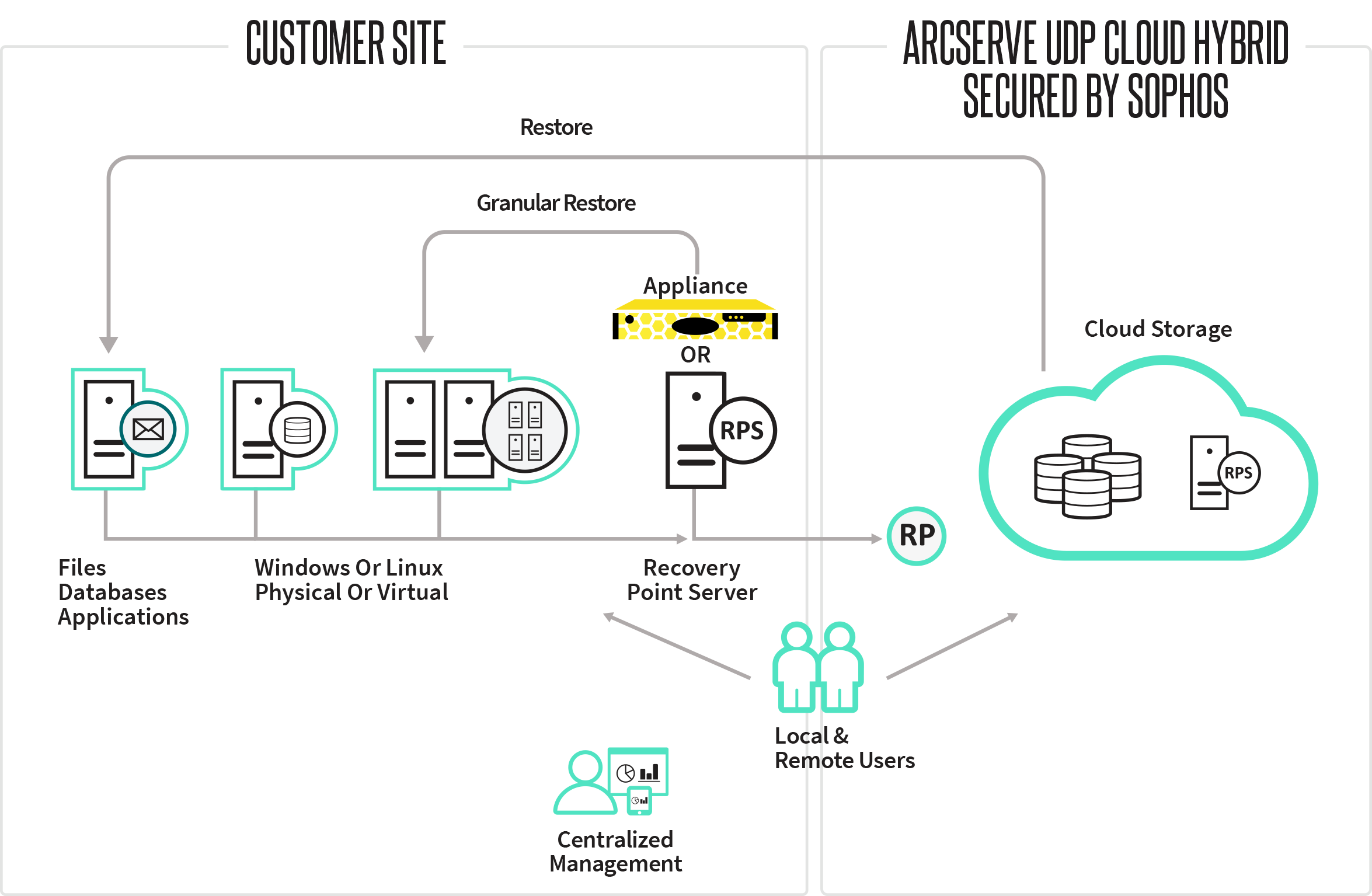 HOW IT WORKS
Used in conjunction with Arcserve UDP software and appliances, Arcserve UDP Cloud Hybrid Secured by Sophos automatically replicates your data or backups from an on-premises Arcserve UDP recovery point server (RPS) to a corresponding RPS in the cloud.
Integrated Sophos Intercept X Advanced cybersecurity protects cloud workloads from any threat with a deep learning neural network for both known and unknown malware, and signature-based protection from common threats.
You manage the entire back up process from the UDP console, specifying the backup source, destination and retention policies.
---
The Arcserve Advantage
CREATED WITH THE UTMOST IN USABILITY AND DESIGN
Like all our solutions, Arcserve UDP Cloud Hybrid Secured by Sophos was developed to deliver a consumer-grade user experience. That's why you can manage its robust capabilities with a few quick clicks on a single interface from anywhere in the world.
BACKED BY DEEPLY KNOWLEDGEABLE PRODUCT SUPPORT
Our teams are among the most experienced in the data protection industry – expertise we pour into supporting our customers and partners.
PROFITABLE FOR CHANNEL PARTNERS AND CLOUD SERVICE PROVIDERS
Channel partners and MSPs can profitably adopt and manage Arcserve UDP Cloud Hybrid Secured by Sophos to support customers with secure end-to-end backup as a service (BaaS) and disaster recovery as a service (DRaaS).