Arcserve Data Protection Appliance

Data protection hardware + Arcserve UDP software—all in a single, simple solution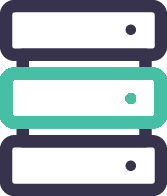 The challenge of protecting your data kingdom
You've got data scattered all over the place—remote locations and decentralized IT departments, and on virtual servers, the cloud, big iron, and everything in-between.
Or, maybe you don't—maybe you're a small business with limited IT resources and expertise.
In either case, the viability of your organization depends upon your ability to protect your critical data.
(Heavy is the head that wears the IT crown.)


Protect everything with an all-in-one data protection appliance
Arcserve Unified Data Protection Appliance is the simple everything-you-need hardware, plus software solution that empowers you to protect your business data—no matter who you are or where your data lives. Read: We've just made your job easy. How so?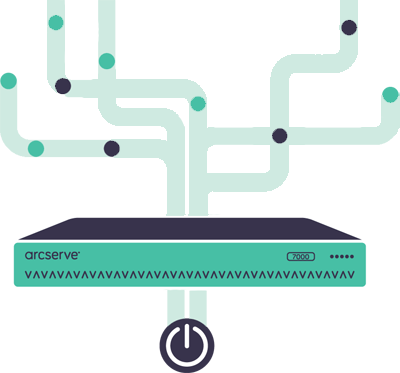 A single, unified solution means you can:
Execute disparate data protection service level agreements under a single pane of glass
Reduce data loss risk
Manage data more cost-effectively
And, UDP Appliance makes that possible with:
Straightforward, adaptable features
Ease of deployment—we're talking 15 minutes or less
Set-it-and-forget-it simplicity, making it the perfect backup and recovery appliance for remote offices and decentralized IT departments
Seeing as this actually has nuts and bolts, let's get down to them.
Your unified data protection appliance gives you a range of easy-to-use, enterprise-class features and capabilities, including:
A combination of SATA, SAS, and SSD drives for optimized performance
A unified management console with simple plan-based data protection policies
Host-based, agentless backup for vSphere & Hyper-V
Global deduplication
AES-256 Encryption
Compression
WAN-optimized replication
Local and remote virtual standby
Bare metal recovery
High availability
Support for public and private clouds, including the Arcserve Cloud
Optional tape backup software

And, with six UDP Appliance models available, you'll have the flexibility to protect from 1TB to 90TBs of source data, right in the box. Even better, remote storage allows you to expand your data capacity even further.
With this comprehensive, unified data protection appliance, there's no need for multiple niche solutions, which:
Require greater resources, expertise, and budget to manage
Open the door to greater data loss risk, due to the unnecessary addition of complexity and points of failure
Say "no way" to the old ways. UDP Appliance gives you easy data protection you can count on.