StorageCraft OneBlox Scale-Out Storage

Data Storage Reimagined
Data storage made easy: 15-minute installation, intuitive and centralized management, scalable storage capacity, and affordable bring-your-own-drive approach.
Scale Out, Not Up
Data is growing at an insane rate and, according to IDC, will explode to 163 zettabytes a year by 2025—a ten-fold increase over today's rate.* Traditional scale-up NAS systems are complex to manage and expensive to upgrade. But with OneBlox object-based scale-out storage, you can leave the forklift in the warehouse where it belongs. OneBlox is affordable, easy to use, and designed to effortlessly connect to your current systems. OneBlox revolutionizes how you store and manage your data.
Grow Storage Capacity Effortlessly
OneBlox is the industry's first scale-out object-based appliance to work with NFS and SMB network protocols. Need more capacity? Simply add drives or OneBlox appliances, creating a seamless cluster architecture—there's no configuration, no downtime, and no user disruption.
Install and Move On
Install OneBlox in less than 15 minutes. Simply insert drives, plug in Ethernet, and power it on. It's provisioned and available to serve data with one click.
Bring Your Own Drives
Enjoy cost savings by buying HDDs and SSDs at retail instead of at marked-up prices from vendors. Start with the capacity you need. Increase anytime, with most drive types. OneBlox automatically grows the existing global storage pool.
Manage from Anywhere
With the cloud-based OneSystem management service, get real-time monitoring, reporting, and visibility from any location, on any browser.
OneBlox Scale-out Storage Options
Up to 12 x 3.5" drive slots, hot swappable drives
96 TB (12 disks rated at 8 TB each)

Up to 10 x 2.5" drive slots, hot swappable
38 TB (10 SSDs rated at 3.8 TB each)
Go Beyond Traditional Storage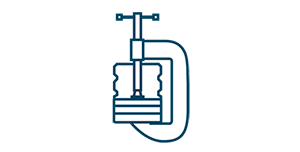 Data Reduction
Maximize storage utilization and stop paying for wasted capacity. Advanced inline variable-length deduplication and compression features help you keep the storage footprint in check.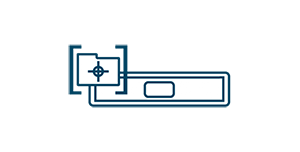 Protected, Retrievable Data
Continuous and unlimited snapshots mean every file can be easily recovered after data corruption, deletion, or ransomware attacks. No need to restore from last night's backup. Just browse and recover in seconds.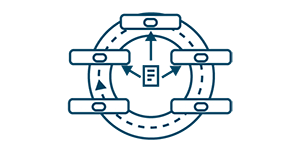 Always Available Information
OneBlox replicates and redistributes data across multiple drives, which ensures protection from drive and OneBlox failure. Choose to replicate to a separate location, and data is protected from an entire cluster failure too. Only deduplicated and compressed data is replicated, meaning the transfer is very bandwidth-efficient.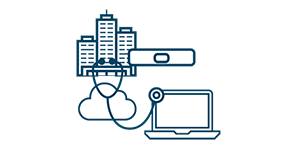 Continuous Monitoring
Are you close to your capacity right now? Don't guess. OneSystem knows the state of every OneBlox, installed disk drive, network, remotely replicated storage, and more. And gives you one place to check.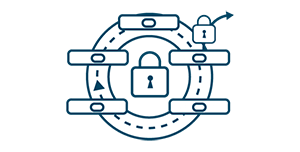 Encryption at Rest
OneBlox enables organizations to encrypt all information stored with AES 256. Rest easy as any drive removed from a OneBlox cluster is safe and encrypted.